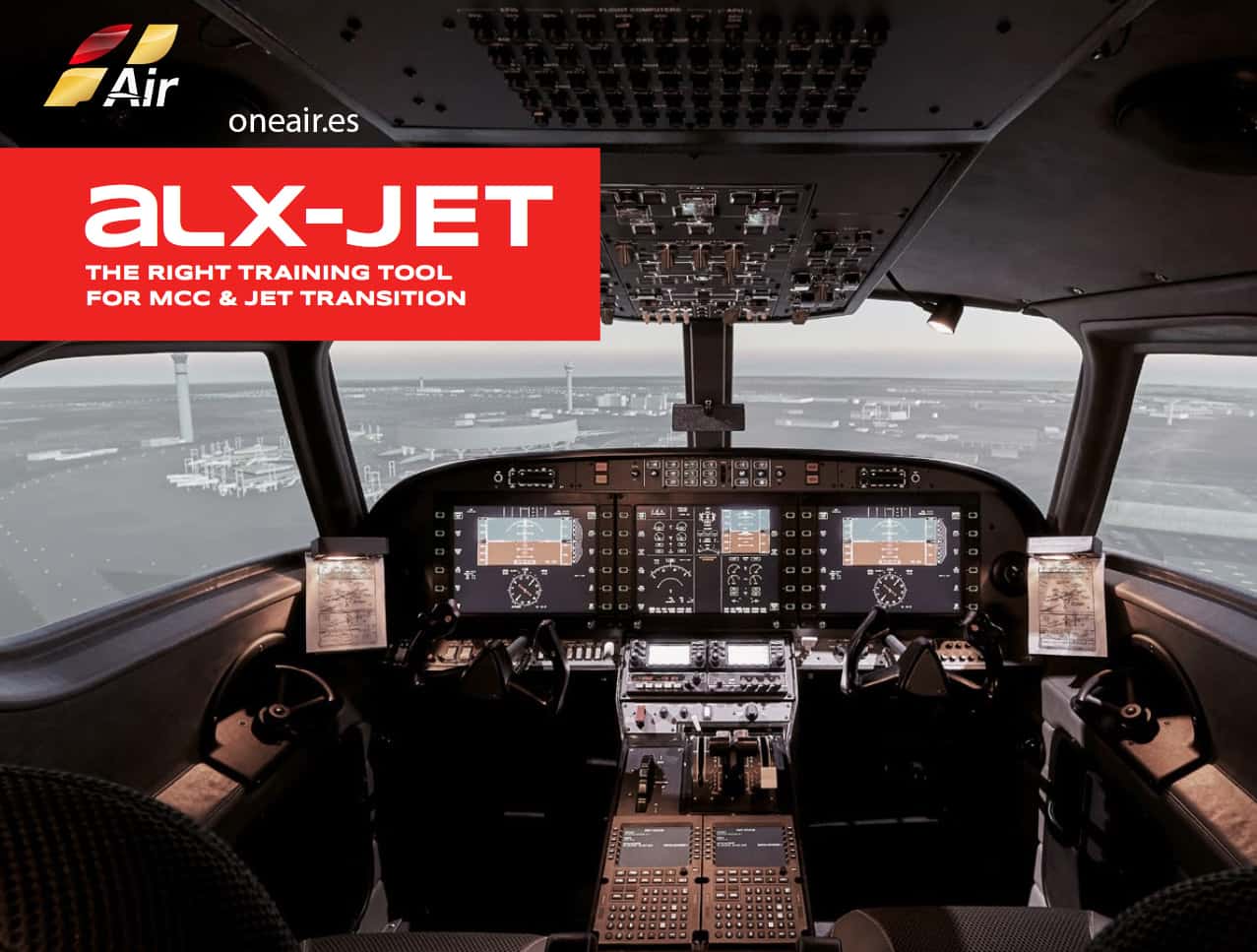 Alsim ALX Simulator in Spain
WE HAVE PURCHASED THE MOST ADVANCED SIMULATOR: FNPT II – A320 – MEP – SEP
The First ALX simulator in Spain by One Air Group, located in Málaga.
Following our philosophy and criteria of investing in new technologies, we have purchased the most advanced simulator within the ALSIM ALX range.
The FNPT II certified glass cockpit technology and the most modern hardware and software make this great simulator an added value complement for our pilots´ training.
One Air Aviation Group is pleased to announce the purchase of the most advanced simulator within all ranges: the Alsim ALX Simulator premium. Alsim ALX Simulator has among its features the power and advantage of being able to flight models for MCC and 320 JOC AIRBUS courses.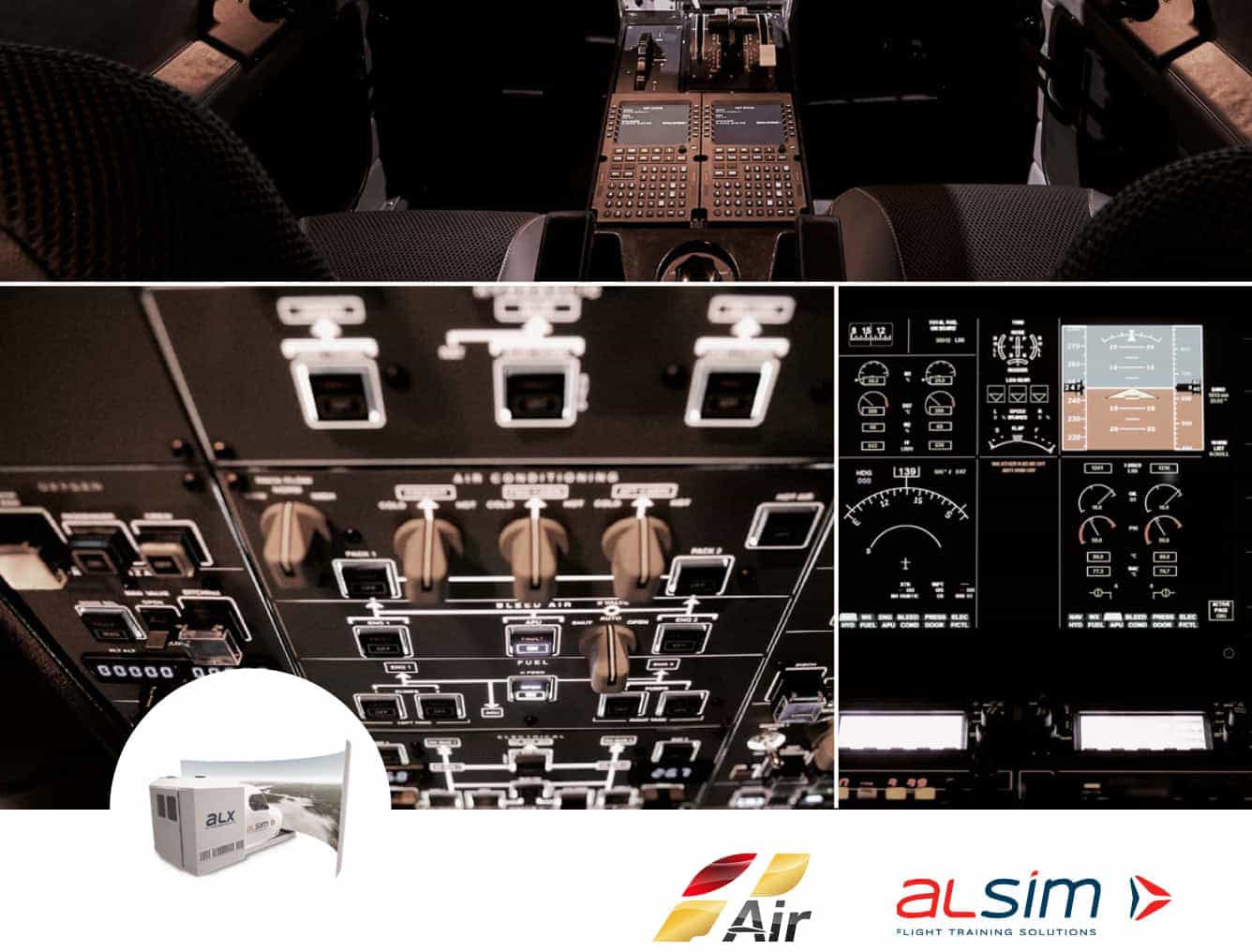 ALSIM IS ONE OF THE MOST PRESTIGIOUS MANUFACTURERS, HAVING CERTIFIED SIMULATORS WORLDWIDE FOR MORE THAN 20 YEARS NOW.
Our selection and upgrade of the new Alsim ALX Simulator: A decisive milestone.
ONE AIR AVIATION TRAINING CENTRE PURCHASES ALSIM ALX, THE MOST ADVANCED SIMULATOR
The ALX is compliant with the most widespread standards in aviation such as those of the EASA and FAA
AIRPLANES CERTIFICATES IN THE SIMULATOR
STANDARS
EASA CS FSTD A-FNPT II for piston models
EASA CS FSTD A-FNPT II MCC for turbofan and turboprop models
FAA 61-136 AATD
TC TP9685E FTD Level 2 (+ IR renewal)
Alsim ALX Simulator´s benefits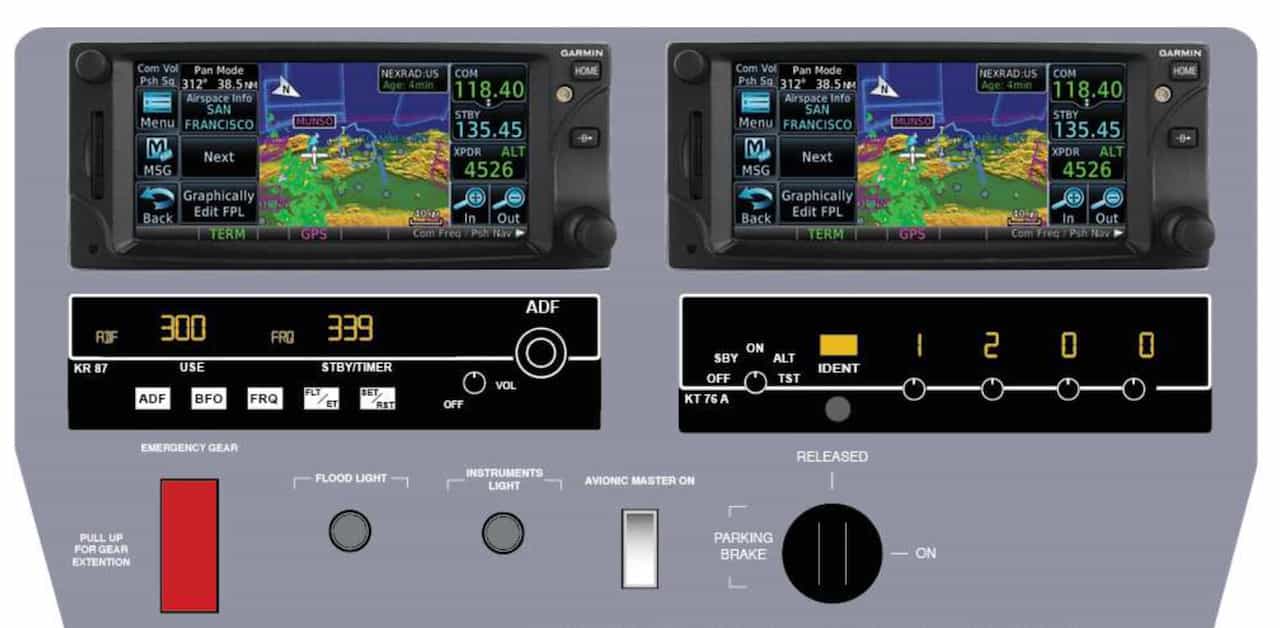 Scalable device to fit and grow with customer demands
Modular set-up of device and its components
Easy maintenance for minimal downtimes
Covers up to 4 different aircraft types and 10 different flight models
Advanced visual system
High degree of realism (HDVS & force feedback)
Support for customers to set up an efficient training program
It responds to the first phase training needs (PPL, CPL, IR / ME)
A compact machine, reconfigurable SEP / MEP
Visual System benefits (High definition (HD) by Alsim)
Everything drawn from the 20 years of Alsim´s designs.
It responds to the first phase training needs (PPL, CPL, IR / ME)
A compact machine, reconfigurable SEP / MEP
Visual System benefits (High definition (HD) by Alsim)
Everything drawn from the 20 years of Alsim´s designs
A full training cycle solution tailored to your training needs.
ALX students can be trained on several aircraft classes using only one device: thanks to this wider approach students become more competent to make the right decisions.
The ALSIM ALX simulator offers up to 4 classes of aircraft – from single engine piston, twin engine piston, and twin turbine up to medium category twin jet (generic B737/A320).
Designed and approved for ATPL, CPL/MCC, JOC and pilot selection, the ALX offers advanced technology simulation equipment tailored to your training needs.
In addition, the ALX simulator has a proven track record for cost-effectiveness and helps save numerous aircraft hours.
The ALX is qualified according to CS-FSTD A and FAA rules as well as in many countries:
CS-FSTD A – FNPT II & FNPT II MCC
FAA – AATD
TECHNICAL SPECIFICATIONS OF THE ALX ALSIM SIMULATOR
Two-seat cockpit
2 headsets
2 oxygen masks with microphone
Analogue instruments display
Glass cockpits display
Dual FMS
Garmin GTN 650
Navigation database
Quadrant levers adapted to each class of aircraft
THE ALSIM ALX, EASA AND FAA-QUALIFIED FNPT II IS DIFFERENT IN ITS CONCEPTION
SIMULATOR INSTALLATION AIR GROUP ONE IN MALAGA.
FIRST ADVANCED SIMULATOR ALSIM IN SPAIN
It supplies a complete training cycle where ab initio students with zero hours' experiences will be trained to the level of airline-type rating standards.
Further improvements have been made in Alsim ALX Simulator:
The opening between instructor cabin and cockpit has been broadened: bigger angle of vision for the instructor
Chair access improved thanks to a longer extension system (optional)
ALSIM´S HIGH TECHNOLOGY IMPROVED BY PILOTS´ FEEDBACK
Our ALX simulator is a great tool to use for both the instructor and the trainee. We have always worked in close cooperation with our simulator end-users: the pilots. This is one of the key factors enabling our Research & Development team to ensure that the student will easily recognize the type of aircraft he is flying.
Our high-tech and user-friendly simulator ensures easy immersion for both trainee and instructor and offers a high level of training. In the end, the simulator becomes an essential tool for decision making, which is a vital part of the training.
Our Pilots´ School gets strengthen with this new flight simulator and thus, we can also offer the best quality in our aircraft pilot courses: ATPL, CPL, PPL LAPL, ME + IR, FI, IRI, CRI, QUALIFICATION RENEWALS, among others. The fact of taking the practical lessons in Málaga´s International Airport and, having all their facilities nearby and at hand (as both our school and the airport are strategically placed) is a very important added value to be taken into account
Here you can find the press release by ALSIM, the prestigious simulator manufacturer.
One Air believes that quality in education can only be achieved by means of having a highly qualified team and offering the latest technology available for future Aircraft Pilots. It is for this reason that our philosophy is always being investing in new aircrafts and the acquisition of the best flight simulators as this new FNPT II one.
We focus on providing courses to the highest training standards and with the most modern and technologically advanced aircraft fleet.
July 21, 2016 –
ALSIM is pleased to announce the sale of its ALX FNPT II flight simulator to ONE AIR GROUP, an ATO located in Spain. The new device will be delivered this summer.
This new flight training tool has recently been developed by this reputable manufacturer to meet market demand. https://www.alsim.com/new-business/spanish-flight-school-one-air-chooses-alsim-alx/
One Air is an approved ATO 190 training Organization located in southern Spain. Its efforts are focused on providing pilot training courses to the highest standards and with the most modern and technologically advanced aircraft fleet: Diamond Aircraft: Eclipse C1 DA20, DA40 GARMIN 1000, GARMIN 1000 DA42.
Our main operational base is located at Málaga´s International Airport, with modern facilities nearby.